February 18
The children in Pre-School have enjoyed discussing the weather this morning. They explored the snow using their senses and then discussed their findings with a partner before sharing their ideas.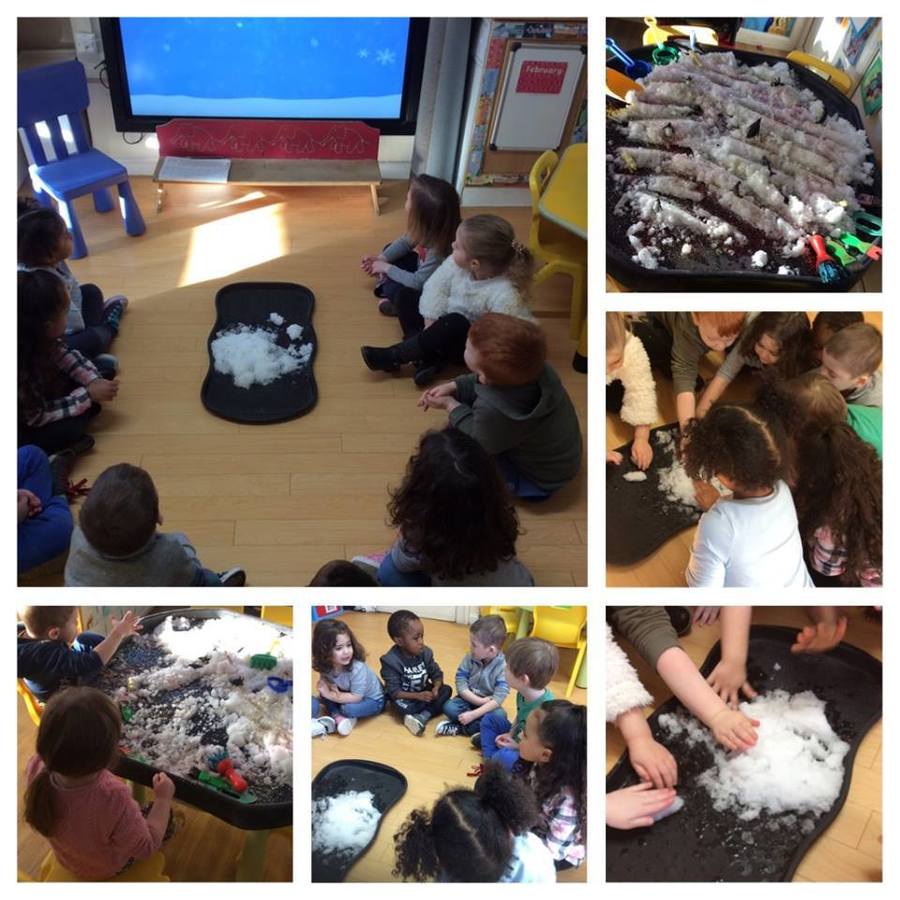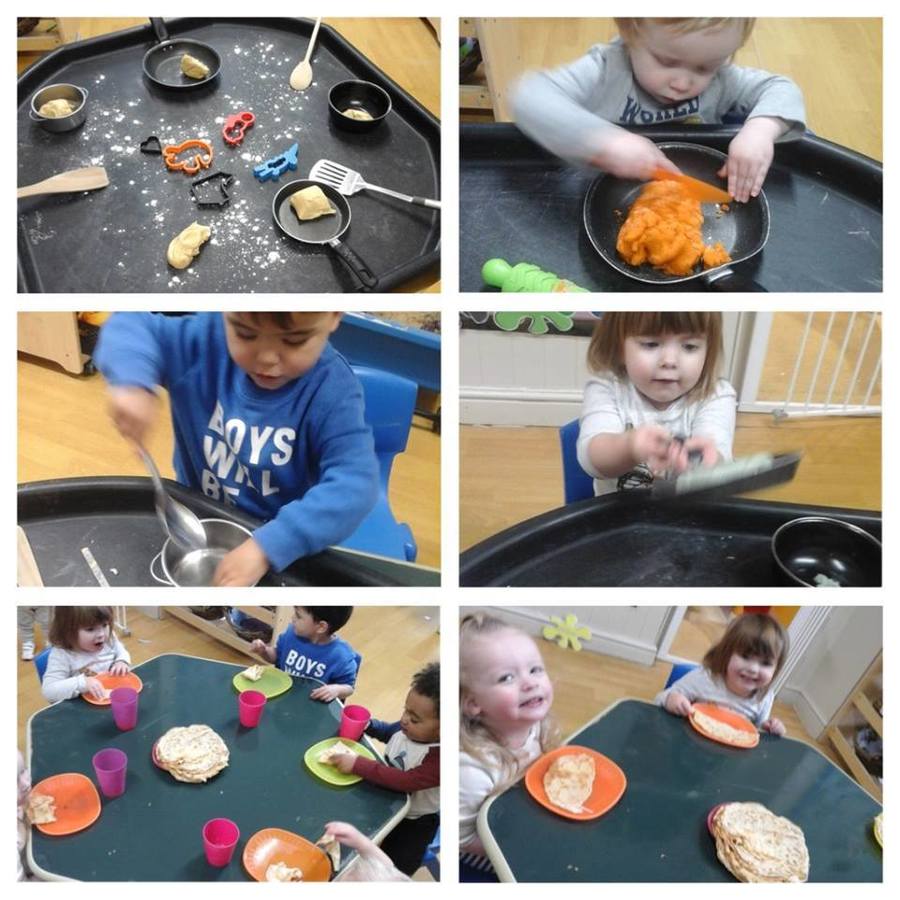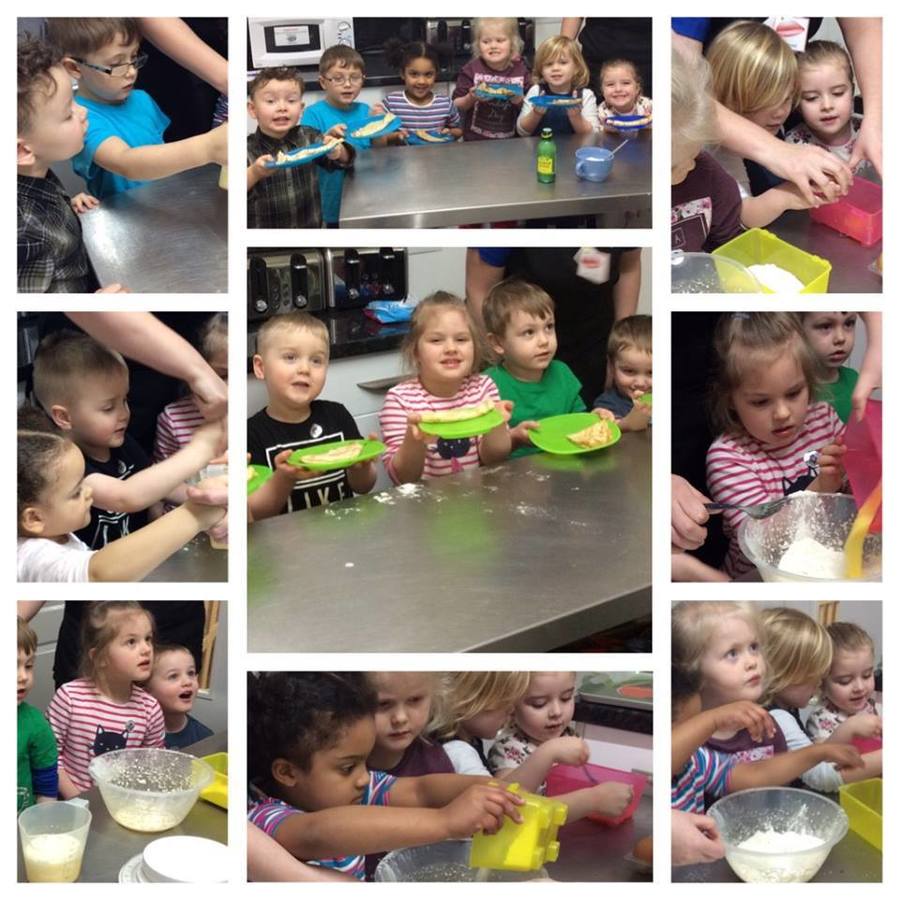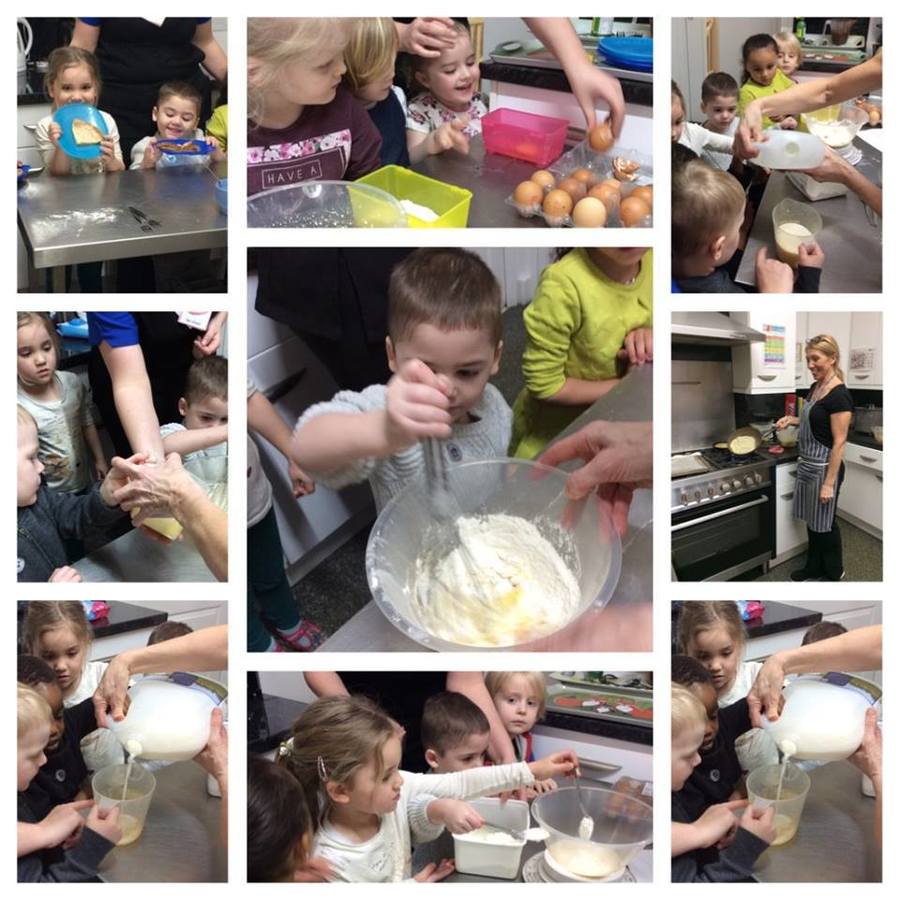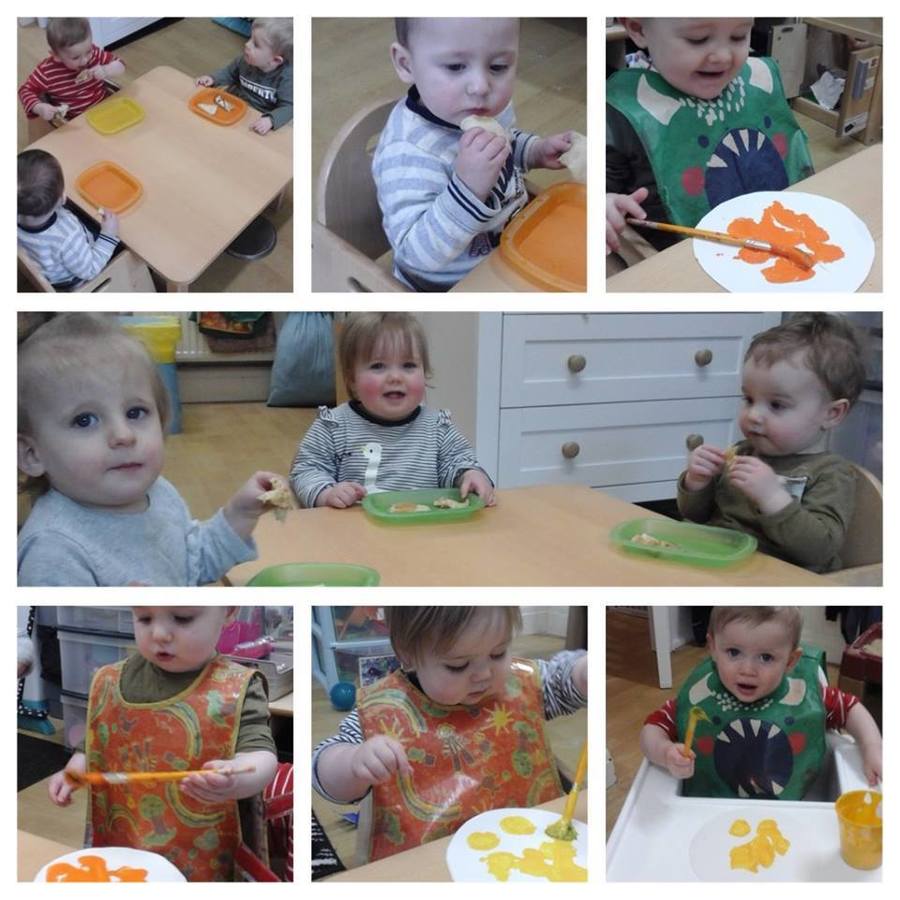 Happy Chinese New Year!
The Children have throughly enjoyed Chinese New Year. Our very talented chef has made the children a lovely Chinese banquet. We celebrated the new lunar year together.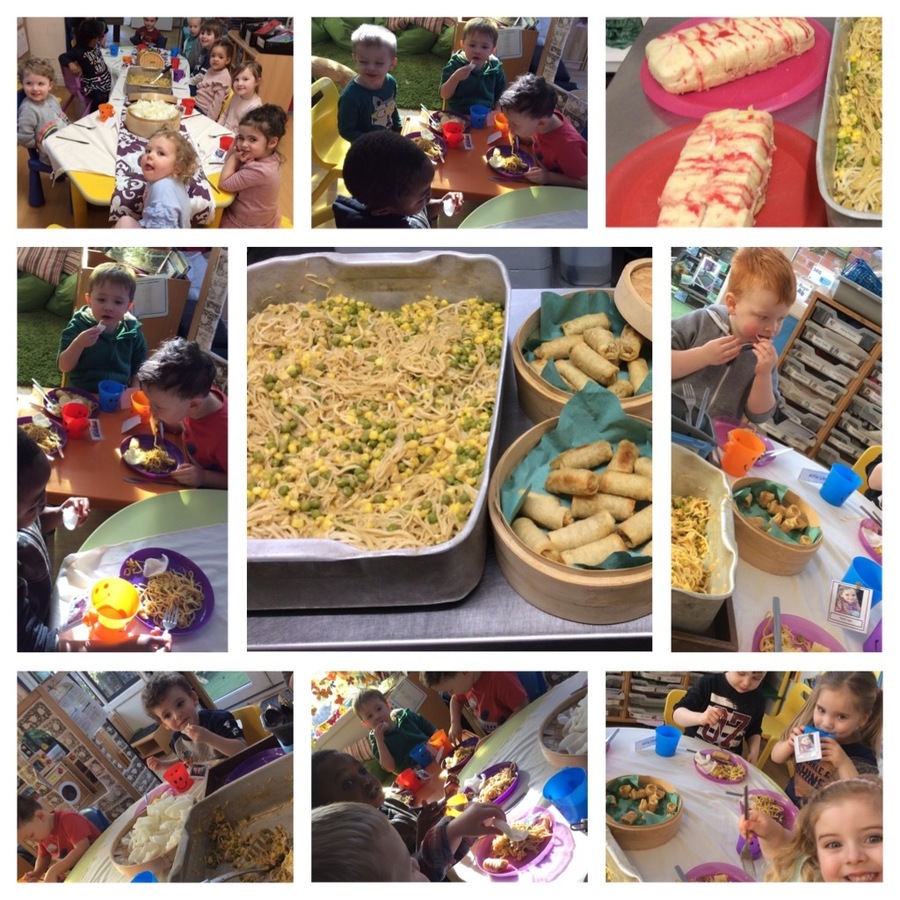 Happy Valentine's Day!
We have had a lovely day at nursery celebrating love, empathy and kindness.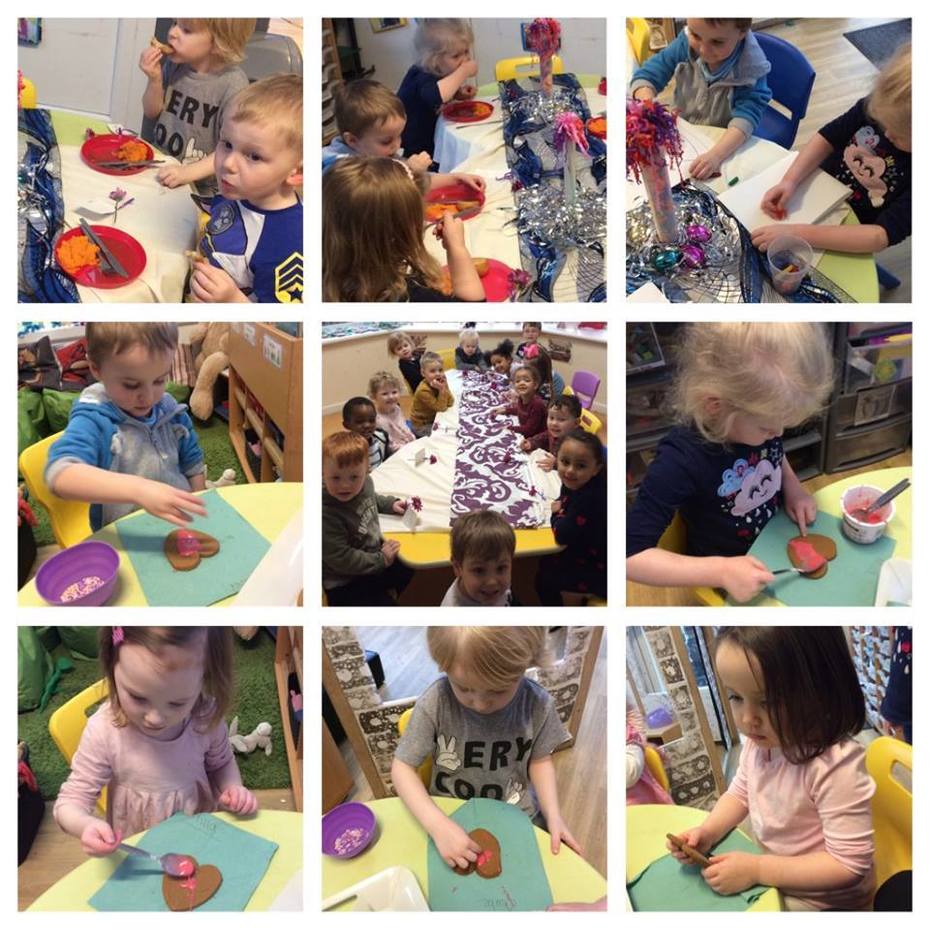 January 18
NDNA E-Quality Award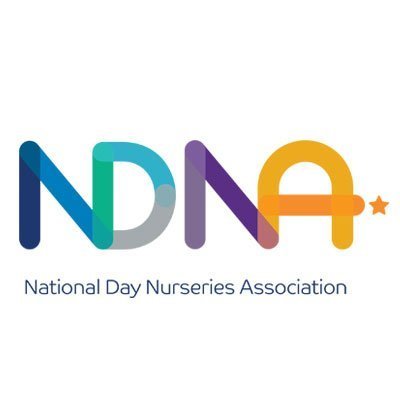 Exciting News - As most of you are aware we have been working towards the National Day Nursery Association 'E-Quality Counts' quality assurance scheme. In order to achieve this accreditation we have gathered evidence and had an on site visit to assess our practice in 13 specific areas. These included –
Management
Staff
Observation and Reflection to Inform Practice
Care, Learning and Development
Environment
Visits and Visitors
Equality and Inclusion
Safeguarding Children
Partnerships with Parents/Carers
Nutrition, Serving Food and Oral Health
Health and Safety
Babies
Students
Today we have been informed that we have achieved the highest grade, Level 3 – Indicating the setting is achieving exemplary practice!!!! We are thrilled!!
We would like to take this opportunity to thank our inspirational staff team who are perfectly described in the report as "enthusiastic and passionate about the impact they have on children's lives." We would also like to thank our wonderful children too; they were fantastic during the assessment.
Please see full report on the home page.
Food Hygiene
We had a vist from the health inspector first week in January. We are delighted to say that we have continued to keep standards high and retained LEVEL 5 food hygiene rating. Well done to all the staff and in particular our fantastic chef Rachel.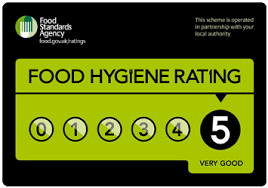 _____________________________________________
November 17
Top Tips for parents (November)
Parents Evening
Thursday 2nd November 17 7-9pm For those parents who have not been to parent's evening before it is a lovely opportunity for parents to come and chat to the staff about their child's progress (without your little angels) over a cup of tea or glass of wine. It is a good opportunity for parents to find out how their child is progressing at nursery and discuss their child's learning journey.
When we have asked parents what they would like to know about in relation to their child's leaning and development at nursery, the Early Years Foundation Stage (EYFS), numeracy and language and communications are usually mentioned so Kayleigh our pre school teacher and Linzi will be specifically focusing on giving parents some information about these topics and will have information packs to hand out. As we are usually very busy on parent's evening we do have to limit time and talks with staff will usually last about five minutes. A slide show of the children's photographs will also be playing, we do hope that you can attend.
Children In Need
Friday 17th November 17- children are invited to wear their pyjamas to nursery on that day and make a small donation to the charity. Children In need cupcakes will be exchanged for £1 each with all proceeds going to our children in need charity appeal.
_____________________________________________
October 17
Top Tips for Parents (October)
Upcoming Events
Wear Pink Peppa Pig Day
Friday 20th October 17 - children are invited to join in our Peppa Pig themed fun day by wearing pink and make a small donation to the breast cancer charity. There will be lots of fun 'piggy' activities taking place.
Halloween
On Tuesday 31st October children are invited to come to nursery wearing their Halloween costumes if they would like to do so. We always celebrate Halloween in a fun, light-hearted way, with lots of 'tricks' and 'treats' and a party tea. (no scary masks please!)
__________________________________________________________________________________________
September 17
Here are some lovely ideas that you could try at home with your child/children to help with communication
We would to say give a huge CONGRATULATIONS to Georgia, Dannii, and Beth who have recently achieved their NVQ level 3 in childcare and education. Along side gaining the NVQ qualification they also attend two evening classes a week to complete their Math's and English GCSE's. They have all worked full time and some of them have their own families too so well done girls, you have all worked really hard and deserve your success in achieving your qualification.
We have said our final farewells to all the school leavers. We would like to wish you all good luck with your next step at primary school. We have loved our time together and will miss you greatly but know you are all ready to spread your wings and enjoy this next chapter in your lives. We look forward to seeing you all at the school leavers party.
We have had quite a few new children start with us this month and would like to welcome them and their families to the nursery.
This term sees the start of our online learning journey's on 'Tapestry' which we are all very excited to share with you. If you have any questions about the online learning journeys please do not hesitate to speak to you child's key person.
Pre- School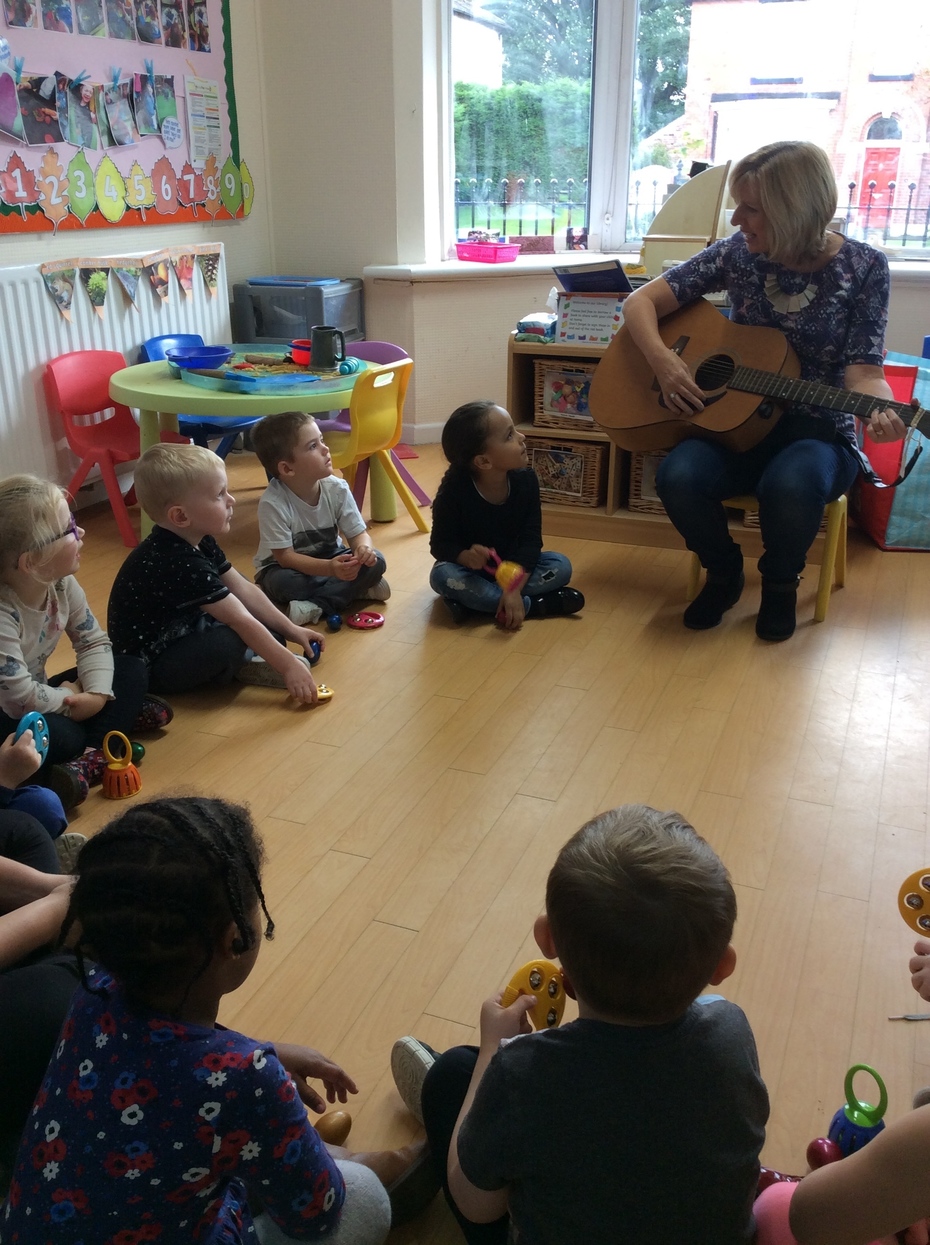 Pre-school have started their new extra curicula activities this term. The children have been singing and dancing with the 'Shake, Rattle and Roll' teacher. Learning French with the french teacher. P.E lessons and swimming.
Group One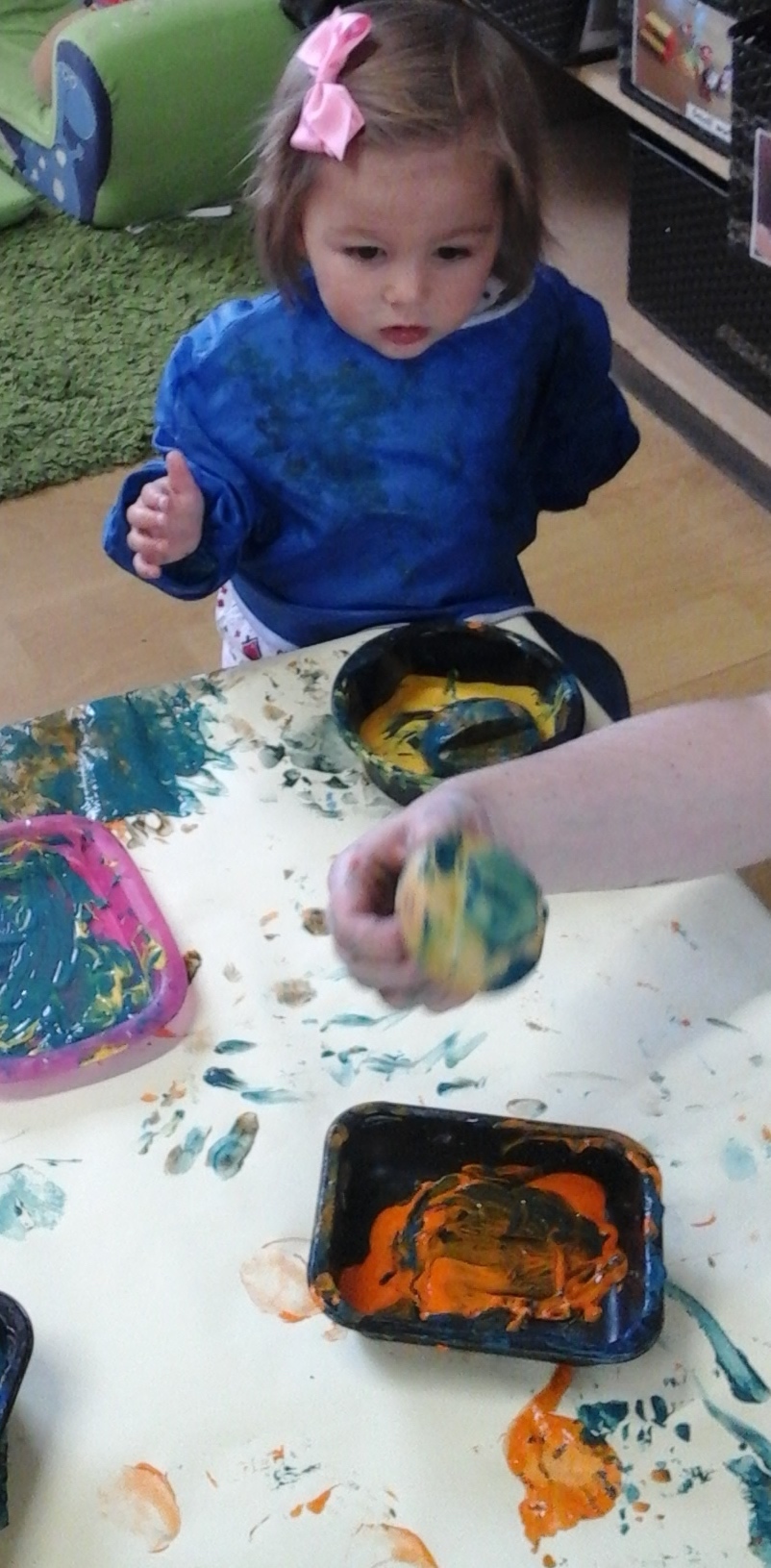 The children in group one have been learning about harvest and exploring different foods. Here is one of the activities with the children doing potato printing.
Group Two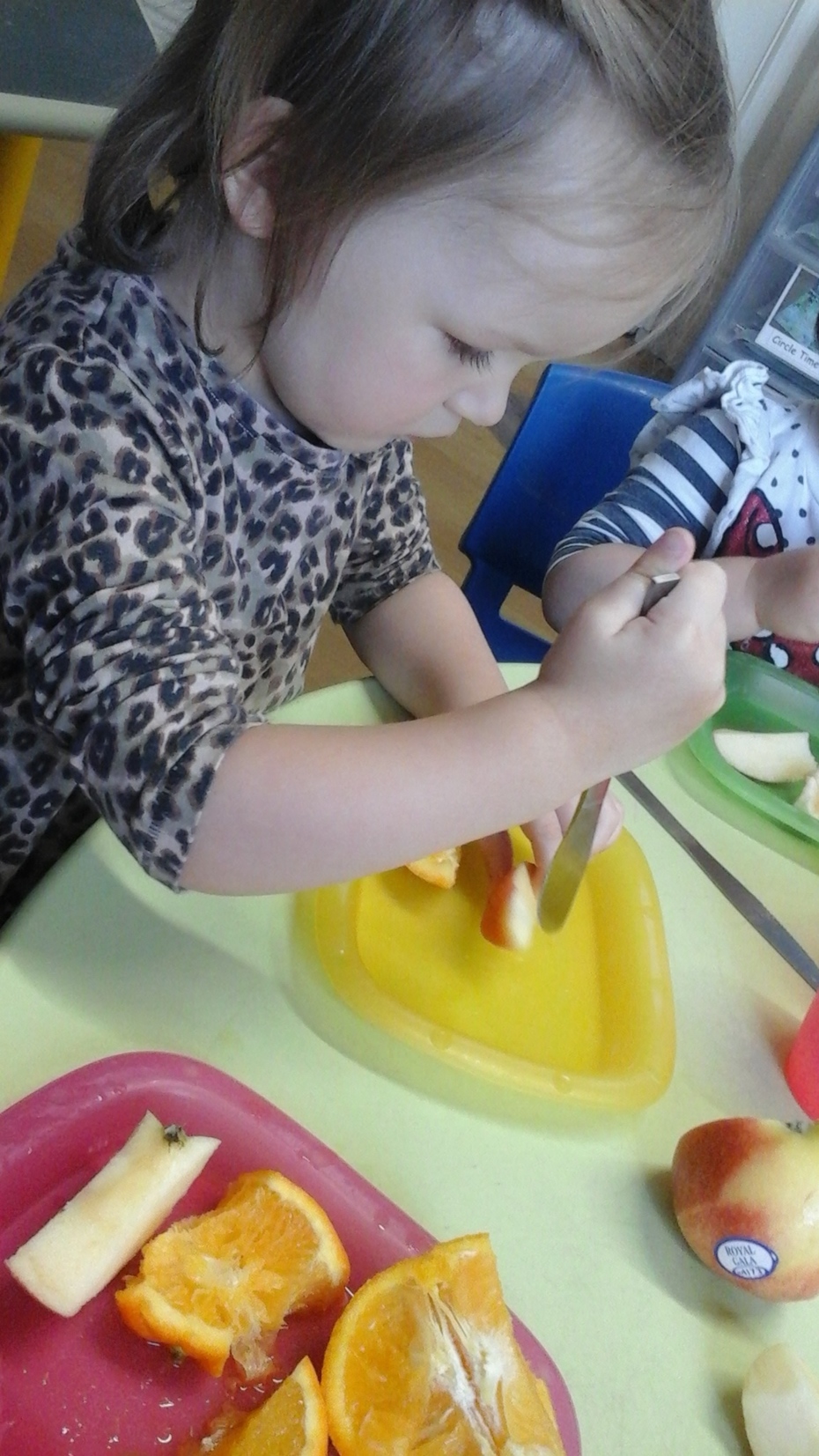 The children in Group Two have been learning about healthy eating and here are he children doing a fruit tasting activity.
Beanies
The new starters in the baby room are settling in really well.