Here are some lovely ideas that you could try at home with your child/children to help with communication
September
We have said our final farewells to all the school leavers. We would like to wish you all good luck with your next step at primary school. We have loved our time together and will miss you greatly but know you are all ready to spread your wings and enjoy this next chapter in your lives. We look forward to seeing you all at the school leavers party.
We have had quite a few new children start with us this month and would like to welcome them and their families to the nursery.
This term sees the start of our online learning journey's on 'Tapestry' which we are all very excited to share with you. If you have any questions about the online learning journeys please do not hesitate to speak to you child's key person.
Pre- School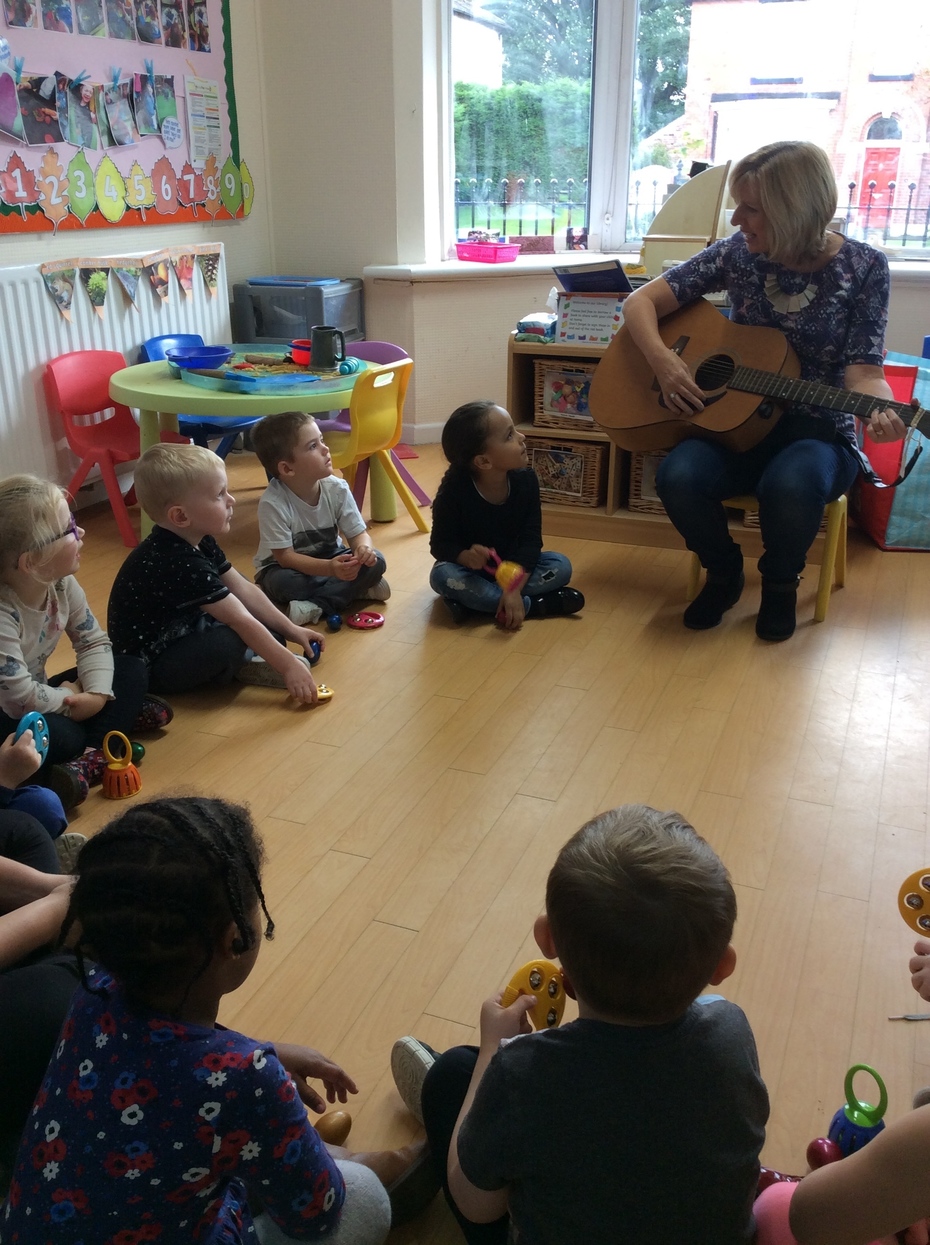 Pre-school have started their new extra curicula activities this term. The children have been singing and dancing with the 'Shake, Rattle and Roll' teacher. Learning French with the french teacher. P.E lessons and swimming.
Group One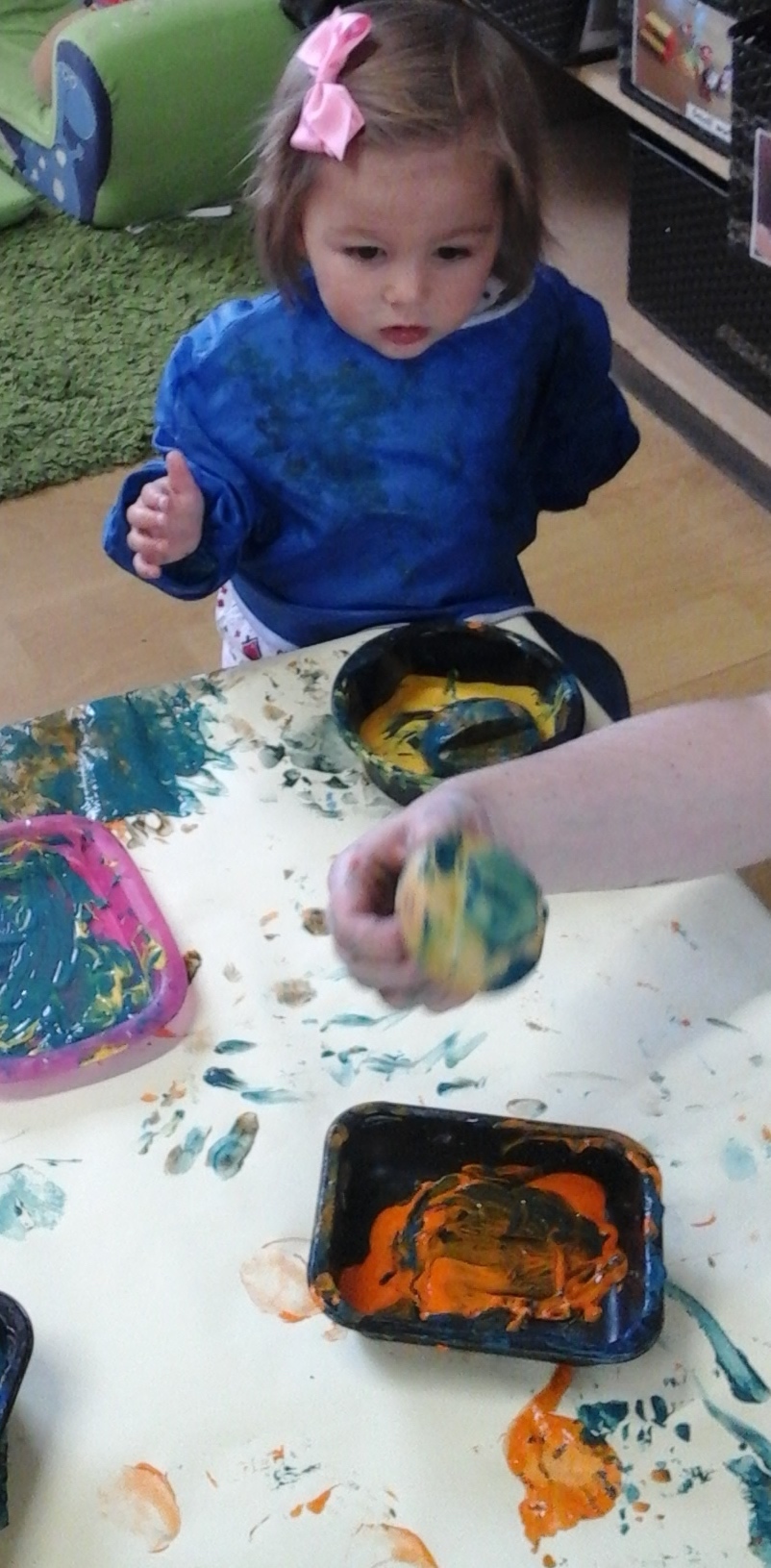 The children in group one have been learning about harvest and exploring different foods. Here is one of the activities with the children doing potato printing.
Group Two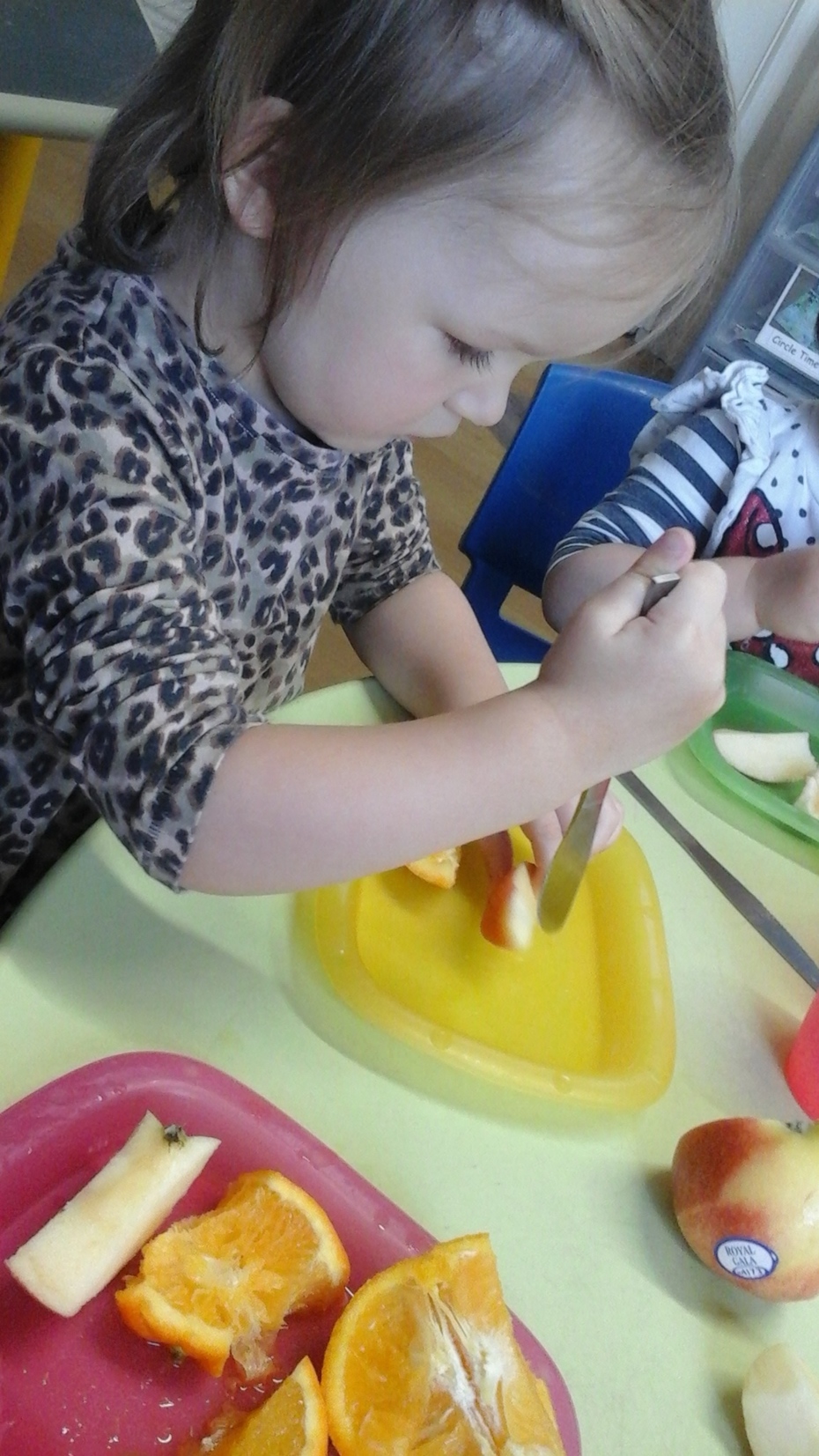 The children in Group Two have been learning about healthy eating and here are he children doing a fruit tasting activity.
Beanies
The new starters in the baby room are settling in really well.